Water Tank Cleaning Services in East Delhi
We have a professional and high experienced team of experts to provide underground and overhead water tank cleaning services in Delhi, Gurgaon, Noida, Faridabad. Our experts using the latest equipment  and not using any harmful chemical for your water tank cleaning.
jyshman water tank services
Water Tank Cleaning Services in East Delhi
Are you aware of the dangers that could result from a dirty water tank? Your water supply's quality can be impacted by contaminants, silt, and bacteria, which presents health risks. Jyshman puts your health first by providing expert water tank cleaning services in East Delhi. To properly clean and disinfect your tanks, our qualified professionals use state-of-the-art tools and processes.
Without employing any chemicals that could degrade the quality of the water, we eliminate dangerous contaminants. You can have access to clean, safe water for your family or business needs with the help of our services. For dependable and efficient water tank cleaning services in East Delhi, rely on Jyshman.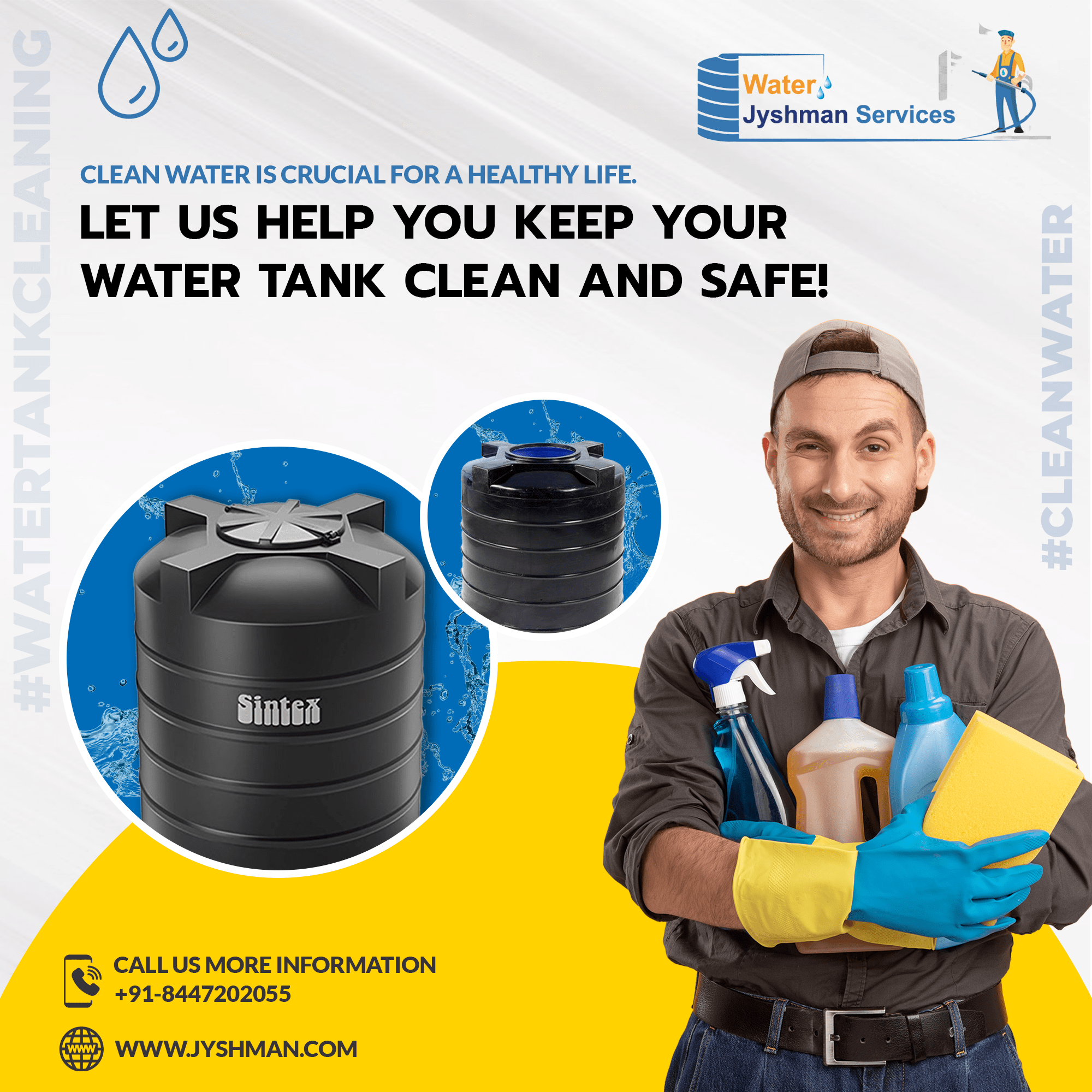 What are the reasons we need to clean our water tanks?
The pollution in Delhi has led to various problems. As water-borne illnesses are so common and people complain of various problems brought on by contaminated and dirty water. The pollution of water is increasing very fast. Although our government is taking strong action to reduce water pollution, the quality of the water supply is still not great. Water contamination is a result of both air pollution and water pollution, which both contribute to the problem. Everyone is receiving this water distribution. 
Though this water is not sufficiently pure to be used for drinking or other purposes in many locations in Delhi and few people use water purifiers, the tank still needs to be cleaned at least twice a month. That's the primary reason to switch to tank cleaning services. So Jyshman Tank Cleaning services in East Delhi not only provide you with reasonably priced services but also timely done. With Jyshman Tank Cleaning, you can search for a wider choice of services. These services include:
House tank cleaners, overhead tank cleaners, swimming pool cleaning services, and underground water tank cleaners are just a few examples we also offer Plumber services.
Why choose Jyshman tank cleaning services?
The services provided by Jyahman Tank Cleaning Services in East Delhi are prompt as well as cost-effective. Jyshman Tank Cleaning Services are renowned for their timely completion of work within the allotted time frame. Our team is capable and knowledgeable for this job. We aim for accuracy in our work and support keeping a positive working relationship with our customers. We all understand the significance of water and how we all depend exclusively on it.
Since water is utilized by every person every morning and every hour for drinking as well as numerous other activities like cooking, brushing teeth, cleaning, etc so both the water and the tank should and must be completely germ-free. Even while the government makes an effort to clean the area beforehand, before providing water there may still be dangerous microorganisms in the water and tank that cannot be seen. As a result, we are not able to live in a healthy environment. Water tanks need to be cleaned once every two months, whether they are in homes, large industrial regions, or any other locations.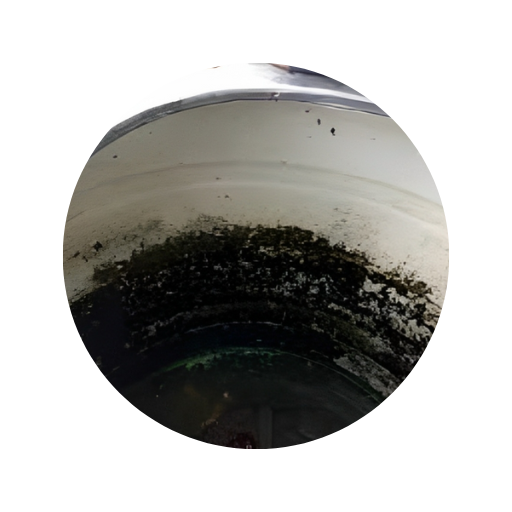 overhead and underground water tank cleaning
Maintenance of the water tanks inside residential and office spaces/buildings.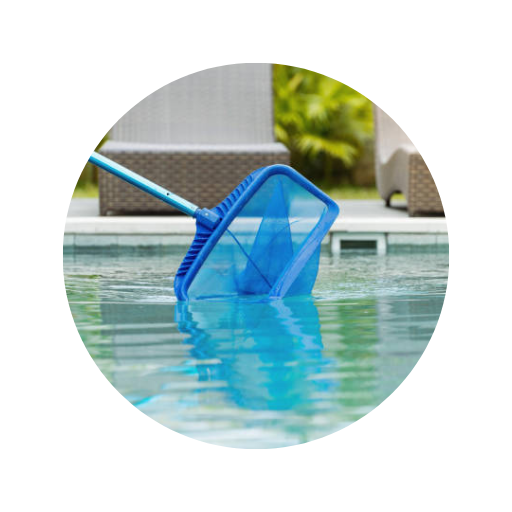 Swimming pool cleaning
Make your swimming germ free with help of swimming pool cleaning services that aim to enhance the qualitative lifestyle.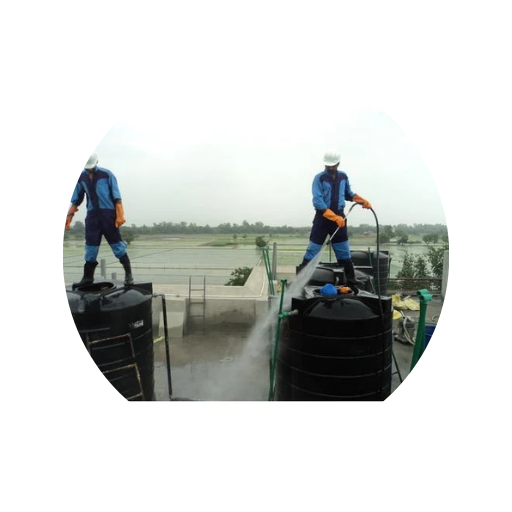 Plumber Services
Our services include plumbing installations, repairs, maintenance, drain cleaning, fixture replacements, and more.
What are the benefits of using our water tank cleaning services in East Delhi?
We are strong believers that only pure water can one keep a healthy lifestyle. Jyshman Tank cleaning services are always available and are only a phone call away. In all of Delhi, our team members have a number of advanced methods for water tank cleaning services. We don't manually clean water tanks because that is the traditional method. To ensure you the greatest benefit, we assist you in selecting the best employees.
The quality of water is very unfit in the North and East Delhi area. So water tank cleaning in East Delhi is one of those necessary tasks that must be performed on a regular basis because unclean and unhealthy water can result in a variety of illnesses and conditions, including cholera, jaundice, skin rashes, itching, allergies, etc.
Our Mechanized Water Tank Cleaning Process:​
Cleaning a tank entails multiple processes. First, the tank's surrounds must be cleansed. The tank's surrounds are mostly made up of muck, dirt, and algae. It is necessary to sanitise the local region before draining the tank.
Jyshman water tank cleaning services uses technology to automatically dewater the water tank. The tank's entire water supply has been depleted. The third stage includes the water tank's expert employees washing and manually removing the sludge from the tank. Following that, the tank walls were cleansed. This removes grime, fungus, and discolouration from the concrete.
High-pressure water jet cleaning is used in the fifth step. Water jets of extreme pressure attack the ceiling and walls. This kills the bacteria and germs that have accumulated as a result of the wetness. The sixth stage, hoover cleaning, thoroughly cleans the tank. The tank is sprayed with antibacterial chemicals that are suitable for human consumption. Jyshman water tank cleaning services use UV treatment as the last step. UV radiators kill the germs that are floating or suspended in the tank.